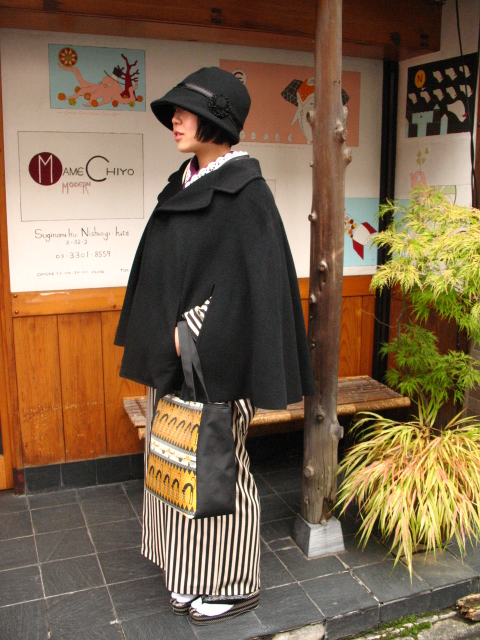 I have very little money right now, and I will need to be saving any money I have right now for Japan in the summer. However, I've found these are the items I really want, some before I go to Japan, some while I'm there.
I really want a hoodless cloak like the one Mamechiyo offers. I would get Mamechiyo's, but it's $630.00 - way out of my price range. After the night of Asian Occasion, I decided I really want/need a winter coat for my kimono. I hope to find one of these either on ebay, or at a second hand shop in Japan. And lastly, I really want a modern geometric obi and a white obiage/obijime set for my custom made kimono. All the obi I find on ebay are usually just a bit too dated looking for my kimono.
These are my goals right now, and I'm going to try not to spend any money on anything else until I get these things.